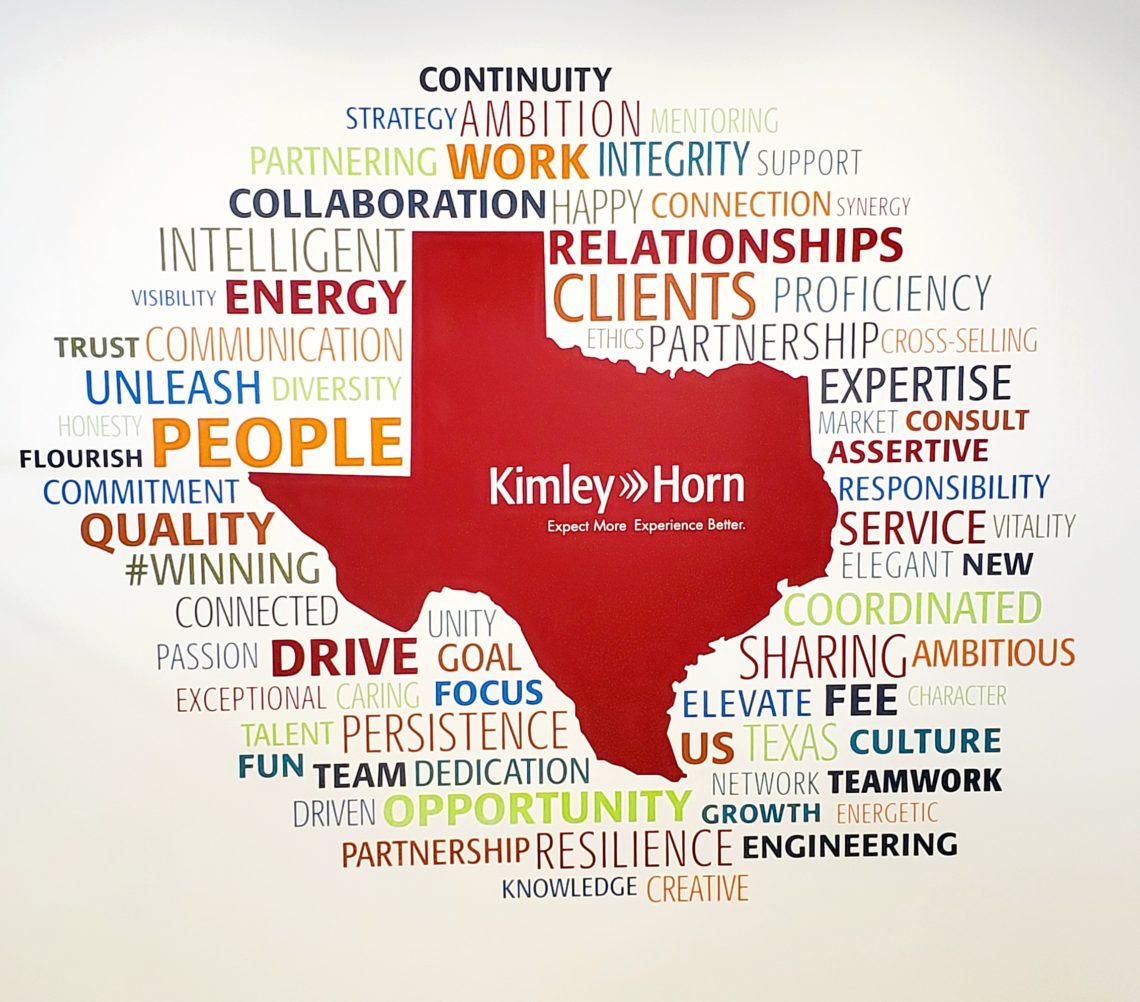 When you find a penny, pick it up
April 10, 2019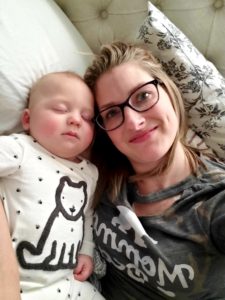 It's like one day you're snuggling this little baby and preparing for the transition back to work, and the next you're three months in and chasing a moving target.
It's been a busy few months since I've posted last. Let's do a quick recap, shall we?
I went back to work at Kimley-Horn. I don't have any regrets about leaving almost two years ago because my experience at Thomson Reuters brought me out of my comfort zone, broadened my perspective, and led me to new friends – hilarious, smart, loyal friends. Our content team clicked immediately and we laughed until we cried trying to survive a very, how should I put this, transitional time at TR. That sounds right. I heard something a while back about not necessarily believing that everything happens for a reason, but to find the reason in everything. While this didn't turn out to be the right fit for me career-wise, it was where I needed to be during a truly difficult time in my life. But Kimley-Horn is where my heart is. It's where I started my career and hopefully where I will finish.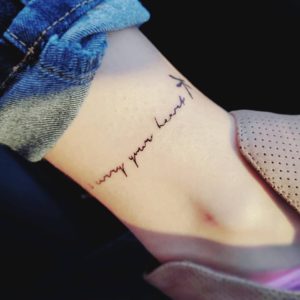 I got a tatoo – a delicate, meaningful tatoo of cursive lettering signed with a dragonfly. I carry your heart, it says. Aldo's sister, Miranda, did a wonderful job reading this poem during our wedding ceremony. I've always loved it, and it carries the sentiment from our special day. But it's not just Aldo's heart I carry now; I also carry sweet Noah's heart. And I will always carry Caden's heart. Caden is Noah's identical twin, whom we lost at 20 weeks due to twin-to-twin transfusion syndrome and selective growth restriction. The dragonfly is in remembrance of him and representative of transformation, change, adaptability. He's my little bringer of light and luck and a kiss from my angel in heaven.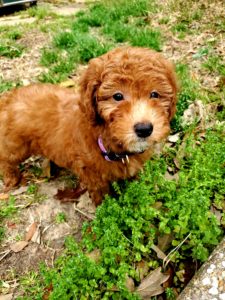 We added a new fur baby to the mix! Oh don't look at me like that; nothing should surprise you by now. She's a mini golden doodle with the most beautiful copper coloring and friendly, playful disposition. We named her Penny. She's Noah's lucky Penny, Khaleesi's loyal companion, and she has without a doubt stolen every piece of my mom's heart. Jump in the moving truck because we're all moving to Rowlett. And for those that are wondering, puppies are not more work than babies. Don't believe it.
Noah is army crawling like a drill sergeant in training. You should see him as he's playing across the room when we pick him up from day care. He'll finally look up and once he realizes it's one of us, head goes down and its one arm in front of the other until he's at our feet. Quite the determined little one. He gets bored playing with his toys and likes to pull himself up on furniture now. He'll probably be training for a 5K by the time I post again! He's also the sweetest cuddle bug and loves to be held in my arms. He's my mini bestie and the best partner for running errands because he happily chatters away while I change my mind at least three times before every purchase. His personality is coming out more and more – a big, animated personality like his daddy. He's a little clone of Aldo, and that means el tornado and baby tornado comin' in hot! They are my world.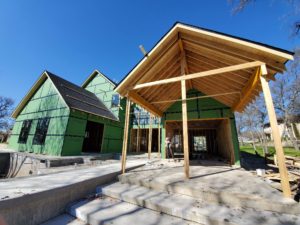 It stopped raining and wouldn't ya know, the house frame went up. The windows went in. The electrical? Done. Plumbing? Installed. Spray foam insulation? You guessed it. I know you must be thinking this puts a real damper on our drinking game. I feel you! After all, we were just getting started. But maybe we can turn it into another game? I'm all ears…

Come back soon for some house updates. I promise not to leave you hanging!
XO,
Jenny

You May Also Like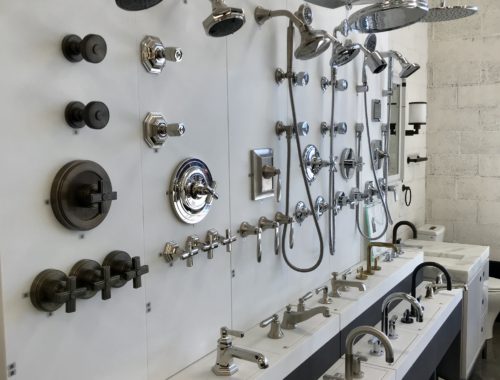 December 6, 2018
November 20, 2018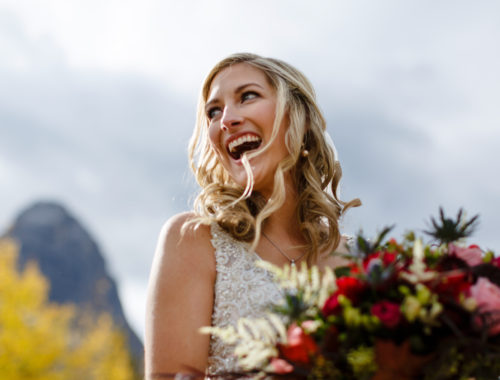 August 30, 2018